Welcome to
Best Car Transport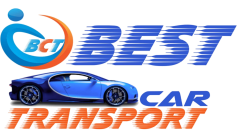 Single Car Transport
Any time all over India service
When shipping a single vehicle domestically or even internationally, your first choice is how you want it transported.
Open Transport
Generally more economical, open transport sees your vehicle loaded onto a flatbed trailer where it is secured. While it may be tarpad , it will otherwise be open to the elements during the trip as a truck pulls the trailer from the load point to the unloading destination.
Closed Transport
Single transport for your car in a closed container is generally more expensive, but provides more protection for your vehicle. Your vehicle is secured inside an enclosed trailer, keeping it out of the elements and hidden from potential vandals or thieves.
While open transport may be adequate for trips in gentle weather or for relatively short shipping distances, for lengthier transports or transports where inclement weather is likely, you may want to choose a single-vehicle carrier that can arrange for closed transport. In these situations the additional cost can be well worth it.
Free Transport Estimate
The easiest way to get an accurate rate for your transport is to get an estimate from an Best Car Transport company you can count on. With over three decades of experience, we can walk you through the ins-and-outs of safe, efficient vehicle shipping. It all starts when you request a free quote.
We'll ask for some basic information to get started, such as the year, make, and model of the vehicle, where it needs to be picked up at, and where it's being transported to. Our staff is ready to help you understand your shipping options and how they affect the cost of your shipping services. Our priority is making sure your vehicle arrives safe and on time.
Move your vehicle with the single-vehicle transport pros. Contact Best Car Transport today.